Learn about our school programs.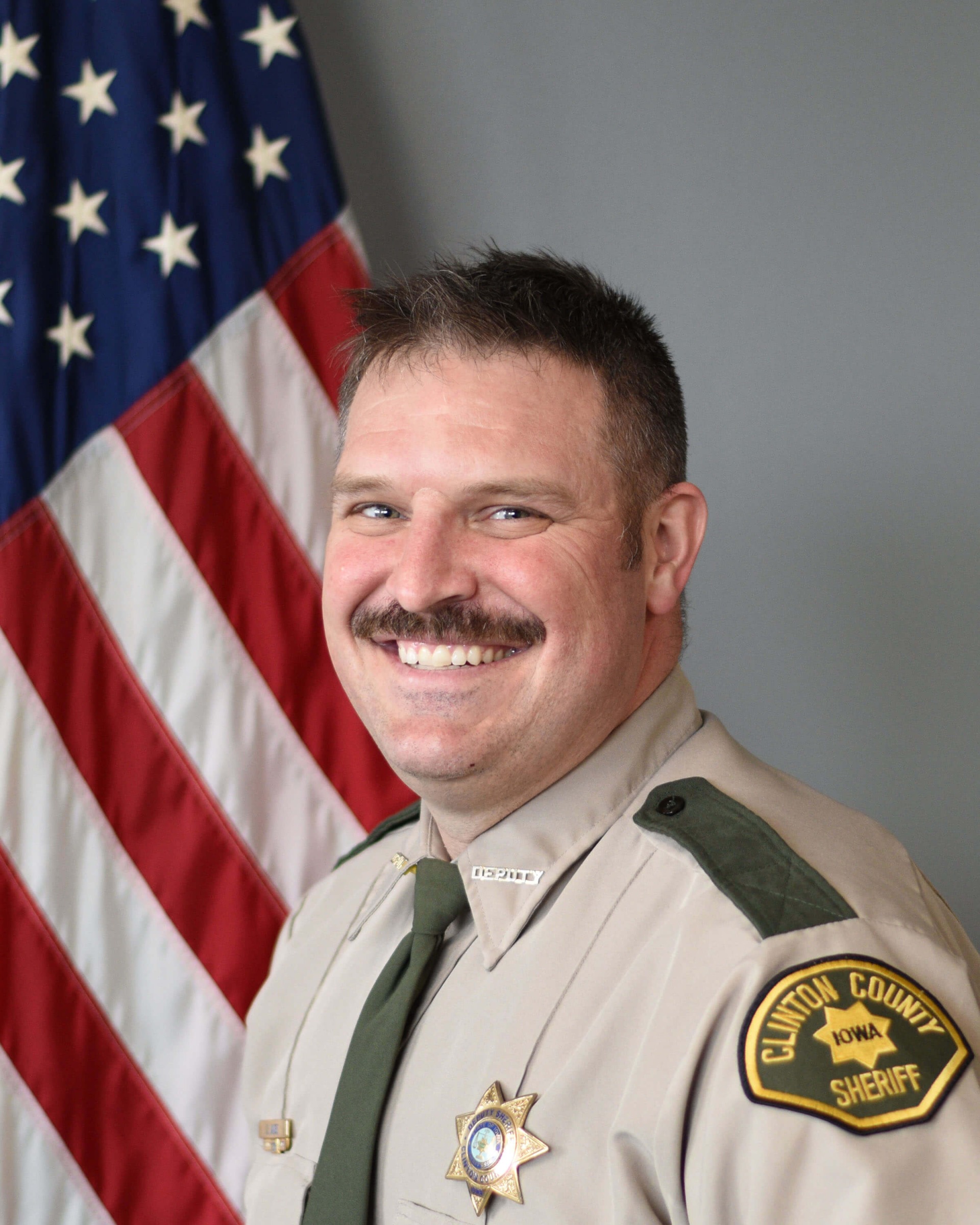 Meet Our D.A.R.E. Officer
The Clinton County Sheriff's Office currently has one certified D.A.R.E Officer teaching, Zach Lange.
The current D.A.R.E. Program is teaching over 700 students in the Clinton County area. This includes the 5th, 6th and 8th grades in the following three schools:
Northeast Elementary School
Calamus-Wheatland Elementary School
Delwood Elementary Community School
D.A.R.E. History
D.A.R.E. stands for Drug Abuse Resistance Education. The 10-week program is taught by specially trained, uniformed law enforcement officers. Through D.A.R.E., fifth and sixth graders, their teachers, and parents all learn to identify and resist the social pressures to use dangerous drugs. The curriculum is well-designed and expertly taught. D.A.R.E. is a step toward a generation of non-users.
Everybody involved supports D.A.R.E. Principals, teachers, students, parents, and officers all believe in it. The rapport that develops between D.A.R.E. officers and students and between officers and teachers is truly special. It is a key to D.A.R.E. effectiveness. Children learn from skilled, caring experts in an atmosphere of trust and honesty. The program really works.
Students love D.A.R.E. They are mature enough to deal with the issue of making decisions about using alcohol and drugs, and they are younger than the age when statistics show most alcohol and drug experimentation begins. D.A.R.E. may be our best opportunity to make a difference.
The enthusiasm of students, parents, teachers, and principals is equaled if not exceeded by that of D.A.R.E. officers. In training, they are challenged to professionalism, commitment to D.A.R.E. and a commitment to young people. As D.A.R.E. officers, they live it.
D.A.R.E. was created in Los Angeles in 1983. Convinced that prevention is the only long-term answer to our alcohol and drug problem, the Los Angeles Police Department and Unified School District collaborated to develop this innovative program. D.A.R.E. uses specially trained, uniformed law enforcement officials to teach pre-teens the skills necessary to resist drug experimentation. D.A.R.E. is currently taught in schools in 50 states and around the world.
The D.A.R.E. program is positive and substantive. It avoids scare tactics and relies on accurate information and a straightforward approach. The D.A.R.E. lessons focus on:
Providing accurate information about drugs and alcohol
Teaching students decision-making skills
Showing them how to resist peer pressure
Suggesting healthy alternatives to drug use
Building self-esteem
Hours
Monday - Friday
8:00 a.m. - 4:00 p.m.
Open through the lunch hour
Holiday Closures
Map & Directions