Cruise the Mississippi! Public cruises are free of charge.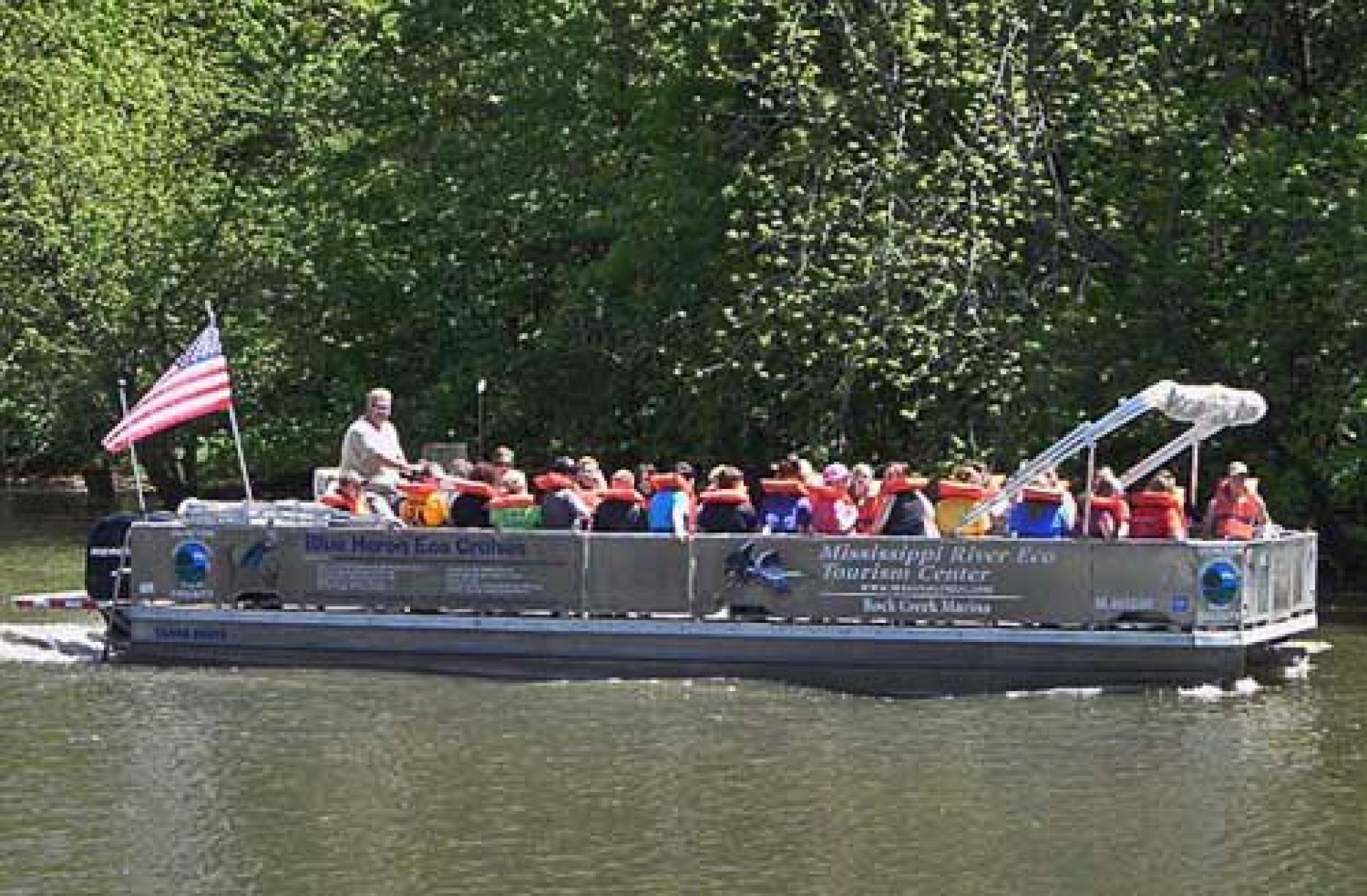 Come join us aboard the Blue Heron! The Blue Heron is a 24-passenger pontoon boat that gives cruisers an up-close and personal look at the Mississippi River. It's a fun way for people to talk, laugh and celebrate nature together. A naturalist will conduct tours through backwaters, sloughs and the main channel. Fish, wildlife and bird habitat, hunting, fishing, recreational boating, sand pits, barge traffic, endangered species and water quality are all part of the ecological puzzle of the river.
Public Sunset Cruises are offered Thursday evenings out of Rock Creek Marina & Campground at 7:00 p.m., June to October (times will be earlier in the fall). We also offer some cruises on weekend mornings throughout the summer. Special cruises such as our After-Dark, Moonlight Music, Bald Eagle, Mussel, Birding and Fall Colors cruises are also offered throughout the year. Check our calendar, "The Heron" newsletter and our Facebook page for dates and times of all our cruises.
All children must be accompanied by an adult and wear a personal floatation device.
Reservations
Space is limited and reservations are required. Please use the form below to register for a cruise.
(Reservations accepted no earlier than one week prior to the cruise.)
Blue Heron Cruise Registration Form
Mailing Address
P.O. Box 68
Grand Mound, IA 52751
Map & Directions