Land & Records Management
The Recorder's Office maintains all land records, relating to all property in Clinton County, Iowa.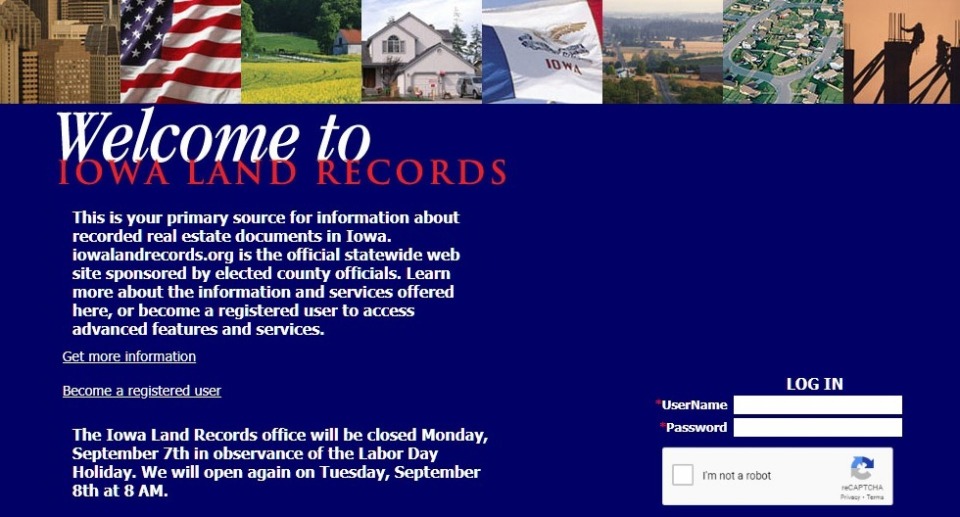 Iowa Land Records
Real Estate documents can be located on the Iowa Land Records website. IowaLandRecords.org is the official statewide website sponsored by elected county officials. Learn more about the information and services offered, or become a registered user to access advanced features and services.
You will need to create a free account to access the information on IowaLandRecords.org.
E-Submission Application to Iowa Land Records
Recorded Documents
Some of the documents recorded by the Clinton County Recorders Office are:
Affidavits and Powers of Attorney
Condemnations
Contracts and Mortgages
Deeds and Easements
Financing Statements
Leases
Plats, Surveys and Corner Certificates
Releases and Assignments
Tax Liens

Federal and State tax liens and homeowner's liens are recorded and listed in an index. They are available for public viewing in the Recorder's Office.
Map & Directions